Grow small business resiliency and remain competitive in the government and commercial space through the new CMMC Certification program.
ANNOUNCEMENT:
OPEN TO ALL SMALL BUSINESSES
Cybersecurity as a business protection and business development tools have never been so important for small businesses.
During a challenging economic time,
Virginia Asian Chamber of Commerce (VACC) & The National Asian/Pacific Islander American Chamber of Commerce and Entrepreneurship (ACE)
Proudly host a critical Business Forum on Thursday, December 3rd on the timely topic of cybersecurity data protection and the newly mandated CMMC Cyber Certification by the federal government.
Thanks to the generous support of our sponsors, this Forum is COST FREE to all small-minority-women businesses across the USA wishing to leverage the power of Cybersecurity Certification to grow their business and remain competitive, but registration is required:
VACC & ACE Present:
A Forum on Cybersecurity Compliance for Small Business:
Leverage the Power of Cybersecurity Certification for B2G & B2B
Hear directly from national cyber security authority and top national contracting legal experts on how you can build business resiliency and remain competitive when pursuing work in the government and commercial space through the new CMMC Certification and how does this certification work.
SAVE YOUR SEAT TODAY!
Thursday, December 3, 2020  
From 2 pm to 3:15 pm
A Zoom FORUM. Details and Registration at:
https://cyberincontracting.eventbrite.com
An individual Zoom Forum Link will be sent upon registration one week before the event.
Frequent event link and reminders will be sent weekly and on the day of the Forum from our email: mylantran@aabac.org
JOIN THE FORUM!
PANEL 1:
Attorneys Dave Shafer and Anna Wright of PilieroMazza
PANEL #1 DISCUSSION:
Topic: Cybersecurity Maturity Model Certification (CMMC)
Background: With Cybersecurity Maturity Model Certification (CMMC) guidelines effective November 30, 2020, all contractors working directly (or indirectly) on Department of Defense (DOD) contracts should prepare for obtaining some level of certification. This important new certification demonstrates your IT system's capability for protecting DOD-sensitive information and will help you gain (or not lose) your competitive advantage. PilieroMazza is committed to helping government contractors understand the guidelines and what they need to do to prepare for certification.
Join us to hear from Attorneys David Shafer and Anna Wright—members of PilieroMazza's Cybersecurity and Data Privacy team—as they cover:
• An introduction to and overview of the CMMC;• An explanation of the five certification levels and the framework against which contractors will be judged to attain each level;• What contractors should be doing now to update their internal IT, employee, and DOD business capture practices and procedures;• cybersecurity's impact on awards and protests and how to ensure your company is adequately protected in teaming, subcontract, joint venture, and related agreements with third parties;• Leveraging mentor-protégé relationships to jump start your cybersecurity compliance; and• The importance of cybersecurity due diligence in mergers and acquisitions.
PANEL 2
Coming soon
PANEL # 2 DISCUSSION:
Topic:
Coming soon
AGENDA:
PART 1: 2pm to 2:20 pm: Presentation by Piliero Mazza2:20 pm to 2:30 pm: Q/A of 10 mn
PART 2: :30 pm to 2:50 pm: Presentation by US Fed Gov Agency TBD2:50 pm to 3:00 pm: Q/A of 10 mn
PART 3: 3:00pm to 3:15 pm: General Q/A session for all 3 speakers for 15 mn
3:15 pm: Seminar adjourns.
Register now! https://cyberincontracting.eventbrite.com
_____________________________________________________________
MEET OUR SPEAKERS
David T. Shafer, Associate Attorney, PilieroMazza PLLC
Dave counsels clients on a broad range of business and finance matters, such as mergers and acquisitions, purchase and sale of private businesses, commercial financing, private offerings of debt and equity securities, venture capital and private equity transactions, and general governance issues.
He advises clients on all phases of their business life cycle, from formation and start-up through growth, operation, and sustainment to sale of the company—often counseling clients on matters related to customer and vendor contracts, securities and tax compliance, and employee incentive offerings.
Anna R. Wright, Associate Attorney, PilieroMazza PLLC
Assisting clients in a variety of government contracting matters, Anna guides commercial businesses through bid protests at all levels, size and status protests, requests for equitable adjustment, claims, and appeals.
Her work encompasses small business procurement matters, particularly on issues related to eligibility, participation in the federal small business set-aside programs, and maintaining regulatory compliance. Anna also works closely with PilieroMazza's False Claims Act (FCA) Group and addresses other issues arising under the Federal Acquisition Regulation (FAR) and the Contract Disputes Act (CDA).
A member of the Firm's Cybersecurity & Data Privacy team, Anna works actively to help clients come into compliance with cybersecurity and data privacy laws. In particular, she assists government contracts working with the Department of Defense (DOD) to assess and meet their compliance obligations for the Cybersecurity Maturity Model Certification (CMMC), which impacts a contractor's ability to bid for and maintain a contract with the DOD.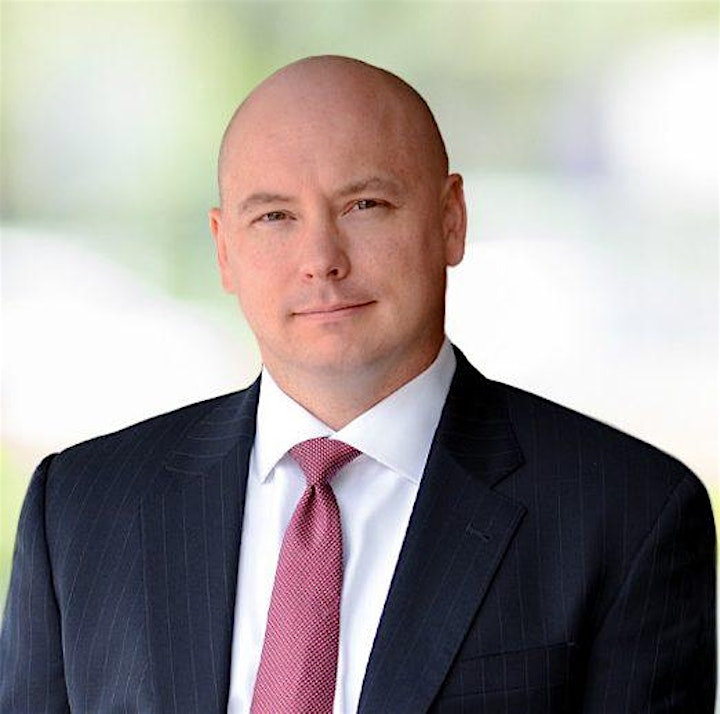 Become a Program Sponsor !
Contact us at: aabac@aabac.org to inquire details.
THANK YOU TO ALL OUR FORUM SPONSORS!